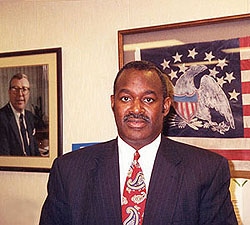 Attorney Samuel L. Guy
Widener University

University of Rochester

University of Delaware

Delaware State University

United States Naval Academy

DelawareTechnical & CC
FRIENDS OF SAM GUY
P.O. Box 25464
Wilmington, DE 19899
(302) 444-7195
Welcome to the official website of
Samuel L. Guy, Esquire, Wilmington, Delaware.
As an elected official, lawyer, civil rights leader, and educator, Sam Guy has demonstrated visionary leadership positively impacting Delawareans to this day and on into the future.
Mr. Guy has created opportunities for others to succeed. He is referred to by some as "JusticeDE" and "Governor" in recognition of his statewide efforts in support of justice, fairness, and equal opportunity, thus leading to the receipt of numerous awards.
Attorney Guy served as a City Councilman (At-Large) from 1997-2001. All elected officials have a Legislative Record. This one is a must see.
Use the navigation on the top to visit other sections and to obtain additional information.